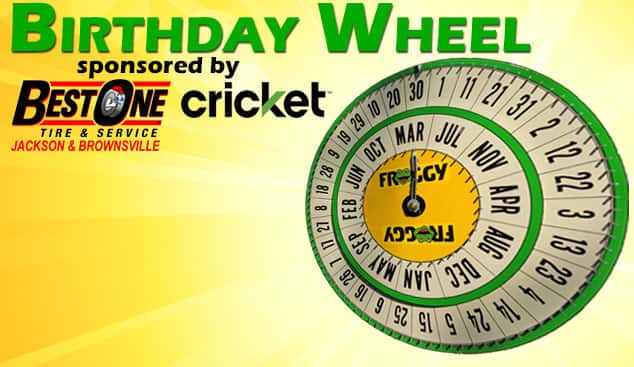 Everyone's got one, and now, you're Birthday could win you CASH! Beginning Monday, March 19 through Friday, April 20, listen weekdays for your chance to pick up $100 in FROGGY CASH!
Each weekday morning at 7:20, the Morning Splash will announce that day's Birthday Wheel Month. Then, listen the rest of the day for us to spin the Birthday Wheel and announce the winning date. If your date of birth matches the Month and Day we announce, be the first FROGGY FAN to call 731-427-9868 and you'll win $100!
Your chance to win is sponsored by Best One Tire and Cricket Wireless!